Stává se vám někdy, že si někdo nebo něco vyloženě řekne o fotku? Dnes na odpolední procházce se Sofií se mi to stalo. Jak už jsem někde psal, většina mých fotek vzniká neplánovaně.
Do you ever want someone or something to ask for a photo? It happened to me this afternoon's walk with Sofia. As I wrote somewhere, most of my photos are taken unplanned.
I also had no idea today if I would take a photo on the walk. Not that there was nothing to take pictures, but there was no impulse from potential objects in the photo.
At one point on a dirt road, I heard a faint voice say, "I want a picture." I probably have a wild imagination, but I turned my voice and took two steps out of the way. A dry thistle stood in front of me. Quite an uninteresting object. On closer inspection, however, I saw a snail shell attached to a thistle. That was already interesting to me.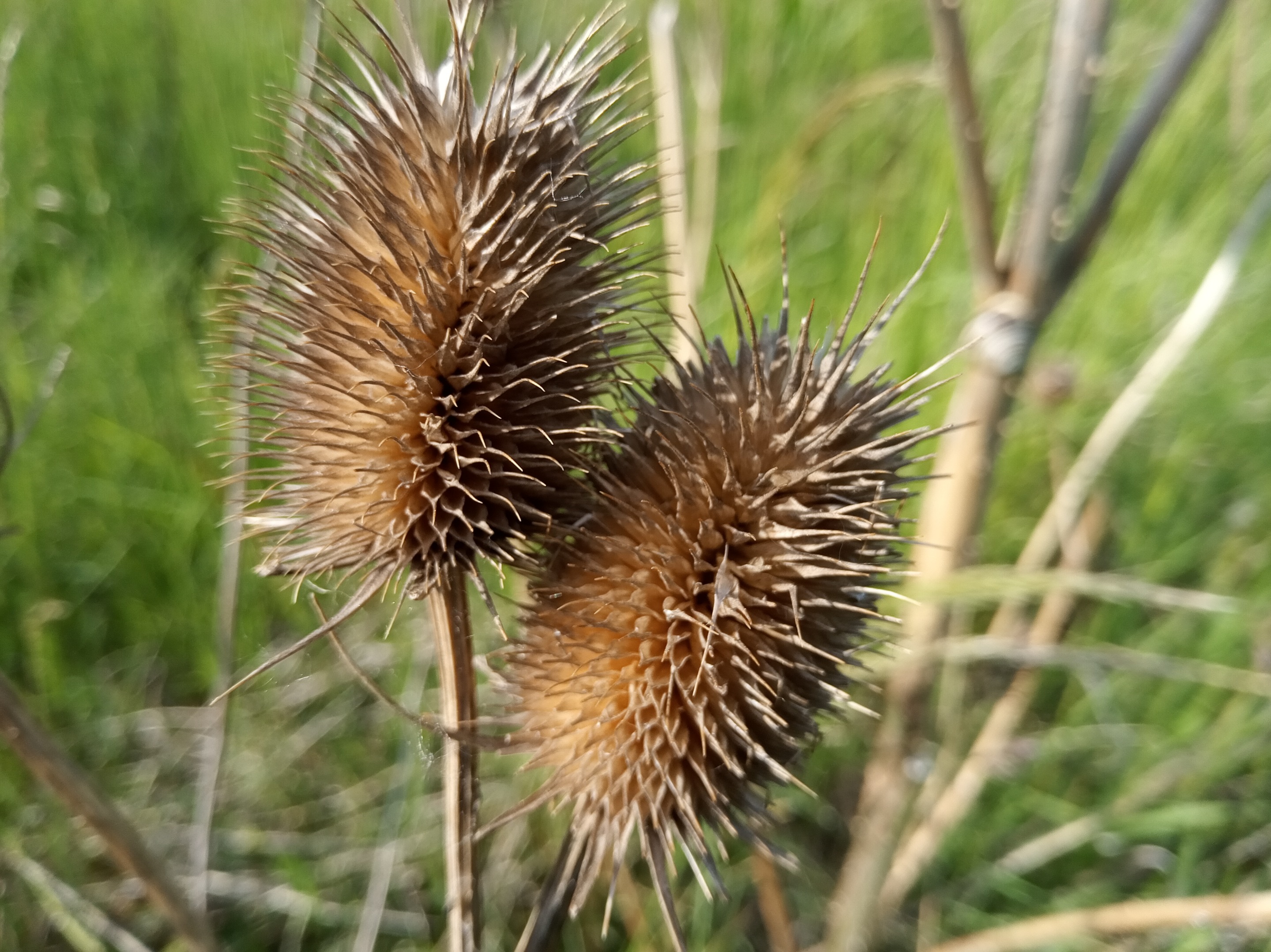 Také dnes jsem netušil, jestli na procházce pořídím nějakou fotografii. Ne že by nebylo co fotit, ale chyběl impuls ze strany potenciálních objektů fotografie.
V jednom místě polní cesty jsem zaslechl slabý hlas: "Já chci fotku." Asi mám bujnou fantazii, ale otočil jsem se po hlase a udělal dva kroky z cesty. Přede mnou stál suchý bodlák. Celkem nezajímavý objekt. Při bližším pohledu jsem však uviděl ulitu šneka, který byl přichycen k bodláku. To už bylo pro mne zajímavé.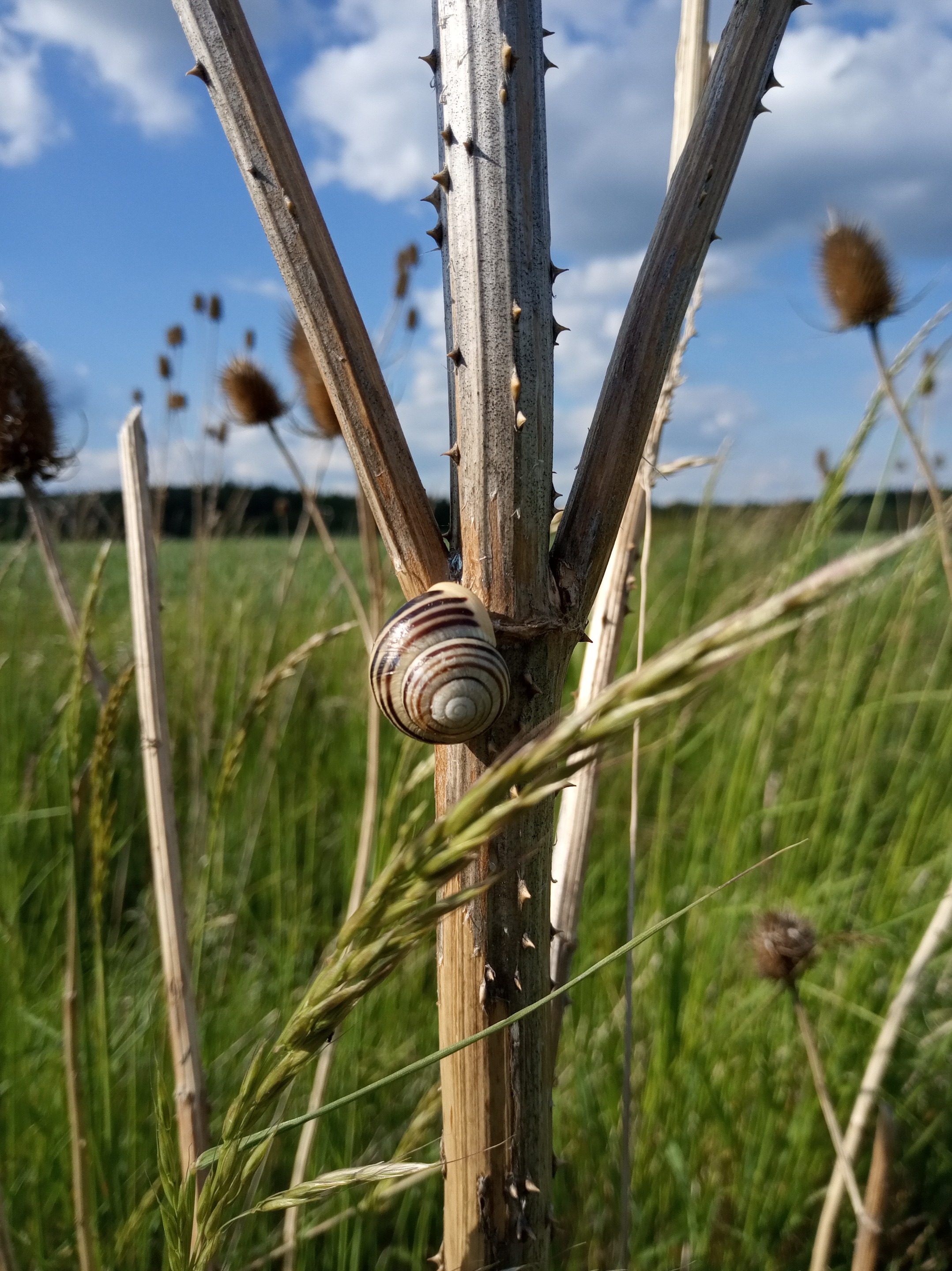 created by @xlisto